This course is offered in partnership with Treatment 2 Go Exploring Hand Therapy, an Approved Provider of Continuing Education by the American Occupational Therapy Association.  This dynamic series is a great way to understand the anatomy. Up CLOSE and personal reviews from competent field leaders.  @ HomePrep is a National Leader in online education. With over 100,000 satisfied students and a course catalog of over 1,000 classes, we are here to help you – Invest in Yourself.
CADAVER series 3 Pack
$199.99
This package includes the following:
CADAVER Anatomy Review Forearm and Elbow – Cadaver Dissection and Beyond (Required as one choice)
Instructed by Paul Murphy, MD. Dr. Murphy discusses vital forearm and elbow anatomical structures, surgical approaches, and certain pathologies that are clinically relevant for OTs and PTs.
CADAVER Anatomy Hand Dissection: Making The Complex Simple (Required as one choice)
Instructed by Dale Bramlet, MD,orthopedic hand surgeon. Dr.Bramlet discusses vital hand and wrist anatomical structures, surgical approaches, and certain pathologies that are clinically relevant for OTs and PTs.
CADAVER Shoulder/Brachial Plexus: A Spine Tingling Cadaver Dissection (Required as one choice)
Shannon Bogle, BHS, PT is exceptional in instructing, explaining, and demonstrating the remarkable shoulder complex. Mr. Bogle explains, in detail the shoulder complex, bony landmarks, muscles, origins, insertions, pathologies and the brachial plexus. Mr. Bogle meticulously dissects the brachial plexus including the classic "M" shape terminal branches.
Instructors
Paul Murphy MD, Orthopedic Surgeon
________________________________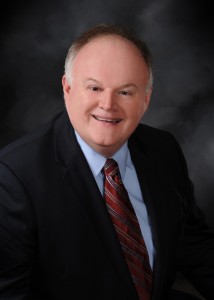 Dale Bramlet MD, Orthopedic Hand Surgeon
With a specialty in Orthopedic Surgery and sub-specialty interests in Arthroscopy, Knee Replacement and Hand Surgery, Dr. Bramlet has been practicing in Pinellas County for 26 years. After earning his undergraduate and Master's Degree in Neurophysiology as well as his Doctorate of Medicine from Southern Illinois University School of Medicine, he completed his internship and residency in Orthopaedic Surgery at Oregon Health Sciences University in Portland, Oregon. He then completed A fellowship as Instructor in Orthopaedic and Plastic Surgery of the Hand and Upper Extremity at the University of Rochester in upstate New York. Dr. Bramlet holds specialty board certifications from the American Board of Orthopaedic Surgeons, ABOS – Hand Surgery qualification, the American Academy of Orthopaedic Surgeons, the American Society for Surgery of the Hand and the Association of Clinical Research Professionals.
_________________________________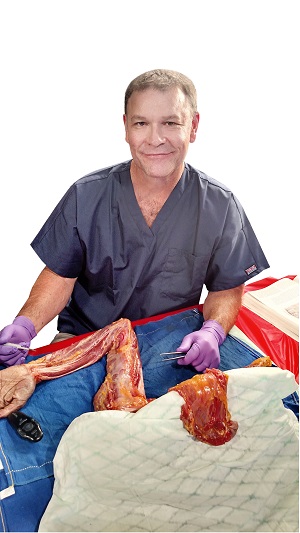 Shannon James Bogle BHS, PT
Shannon graduated from the University of Florida's Physical Therapy Program and is a full time clinician at the Florida Orthopaedic Institute. As a therapist Shannon has over 20 years of experience in evaluating, rehabilitating and educating therapist, patients (including athletes), doctors and nurses in various treatment environments. Most of his experience has involved orthopaedic related pathologies. One area of the body that has been of particular interest and focus to him has been the "Shoulder Complex". In this course he hopes to deepen his fellow clinicians appreciation and understanding of the "Shoulder Complex" including the "Brachial Plexus" to enhance their evaluation skills and treatment approaches.
Course Outline
CADAVER Anatomy Review Forearm and Elbow:
Cadaver dissection
Dermatone overview
Major nerves entering the arm through the elbow: UN, RN, MN
Elbow bursa
Overview of the mobile wad of three
Nerological and tendons pathologies about the elbow
Cubital Tunnel
Lateral Epicondylitis
Distal Biceps Rupture
CADAVER Anatomy Hand Dissection:
Anatomical zones and creases relevant to the hand/wrist
Extensor compartments and various associated pathologies
Reviews extensor transfers for the thumb extension (EPL)
Juncture Tendons
Carpal bones and significant ligaments
DISI VISI review
PRC and 4 corner surgical approaches explained
4 stages of progressive arthritis (Watson stages) of the carpus
Thumb anatomy and pathologies
Review of vascular supply to tendons and carpus and associated with pathology (necrosis)
CMC Boss
1st CMC arthritis and LRTI surgical approach
Finger Pulley system
Review surgica tendon repair
Online examination
CADAVER Shoulder/Brachial Plexus:
Bony landmarks of the shoulder complex
Cadaver dissection of the shoulder complex and common pathologies
Cadaver dissection of the brachial plexus and pathologies
Lecture of the brachial plexus
Preview Video
Approval Info
Cadaver series 3 Pack:
CEUs:

.525

Online UP CLOSE detailed video

Contact Hours:

5.25
Treatment2go is an AOTA approved provider ID #3397. The assignment of AOTA CEUs does not imply endorsement of specific course content, products, or clinical procedures by AOTA.
NBCOT® is a registered trademark of the National Board for Certification in Occupational Therapy, Inc. and does not promote or endorse our specific courses, services or training.