This course is offered in partnership with Treatment 2 Go Exploring Hand Therapy, an Approved Provider of Continuing Education by the American Occupational Therapy Association.  This dynamic interactive course will teach the therapist how to integrate Tai Chi and Qi Gong into any rehabilitation program, emphasizing balance, gait, strength, coordination, and occupational function. Through lecture, demonstration, and step-by-step instructions, the therapist will practice and learn the fundamentals of tai chi and qi gong and how to use them to improve mobility, transfers, ROM, strength, posture, and ADLs. Modifications, including sitting tai chi, will also be presented so that therapists can effectively use this treatment tool for patients of all abilities.  @ HomePrep is a National Leader in online education. With over 100,000 satisfied students and a course catalog of over 1,000 classes, we are here to help you – Invest in Yourself.
Tai Chi: Flow into Function
$299.99
Instructor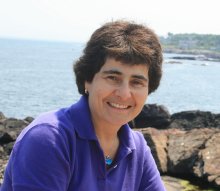 Trudy Sandler Goldstein PT
Ms. Goldstein is a nationally known physical therapist with over thirty years of clinical and supervisory experience. She is the founder and director of QUEST Seminars and has presented many orthopaedic lectures to PTs, OTs, Assistants, nurses, and athletic trainers throughout the United States. She received dual bachelor degrees in Physical Therapy and Biology from the University of Connecticut in 1978. She has authored two best-selling therapy texts: Geriatric Orthopaedics, 2nd ed. and Functional Rehabilitation in Orthopaedics. She has also produced two educational videos: Evaluation of the Adult Knee and Tai Chi for Rehabilitation. In 2001, she researched the effects of Tai Chi on elderly persons with arthritis with the University of Massachusetts-Lowell. From 2000-2002, Ms. Goldstein was an adjunct faculty member in the physical therapy doctorate program at Rocky Mountain University in Provo, UT. For the past twenty years, Ms. Goldstein has trained in the martial arts and holds the rank of 3rd Degree Black Belt. In 1996, she won the gold medal in the East Asia All Martial Arts United U.S. national tournament in her age bracket for Tai Chi. Currently, she teaches Tai Chi classes to adults and seniors in the greater Boston area and is a staff PT at the Hebrew Rehab Center in Roslindale, MA.
Preview Video
Course Description
Hand therapists, this course is great for your clinical setting as well to help improve nerve gliding, ROM, strength, coordination for any chronic pain patients or cumulative trauma patients fibromyalgia, arthritis and more. Patients will thank you for teaching them a new skill they can use for life. Tai chi is the second most used exercise form in the world and yet therapists know so little about it. Current research supporting the use of tai chi in rehabilitation will be presented. Other topics covered will be the use of tai chi for children, stress management, and wellness groups, as well as how to find a qualified tai chi class or instructor for the therapist or the patient. Every therapy discipline will be able to integrate the practice of Tai Chi into the clinic. 85 plus page manual included. Mandatory practice time referenced in manual or course curiculum.
Course Outline
Identify the beginning levels of 6 Qi Gongs
Identify the first 5 steps of tai chi chung
Recognize Goldstein's Tai Chi Balance Progressions
Differentiate tai chi and qi gong for patient usage
Delineate tai chi into a complete rehab program
Identify the research supporting tai chi usage
Determine the building blocks of tai chi as therapeutic exercise
Recognize the benefits of using of tai chi for children and teens
Identify Goldstein's levels for documentation
Determine when to use tai chi and qi gong as part of a wellness program
Approval Info
| | | | |
| --- | --- | --- | --- |
| CEUs: | 1.2 | | NBCOT® 15 hours |
| Contact Hours: | 12 | | FL/AL OT live #217809 |
*15 NBCOT® PDUs
Domain of OT, Occupational Therapy Process
Treatment2go is an AOTA approved provider ID #3397. The assignment of AOTA CEUs does not imply endorsement of specific course content, products, or clinical procedures by AOTA.
NBCOT® is a registered trademark of the National Board for Certification in Occupational Therapy, Inc. and does not promote or endorse our specific courses, services or training.